Hino DX2 Diagnostic Software (Factory)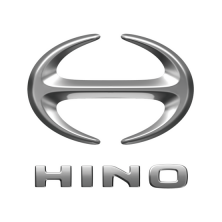 Hino DX2 Diagnostic Software Subscription (2005-Present)
This program requires a compatible interface such as a Nexiq USB-Link via an OBD2 (16-pin) interface cable. DX2 will communicate with all 2005-2019 Hino trucks distributed throughout the United States and Canada only.
Diagnostic/Troubleshoot/Customization
The Hino DX2 program communicates with all 2005 to present model year Hino trucks distributed in the United States and Canada only.  We will, at no extra charge, remotely install, authorize & set-up this software on 2 separate computers.  Yes, that's 2 for the price of one.
Troubleshooting:
Reading DTCs
Diagnostic and Troubleshooting workflow
Check and Activation Tests for engine components
Data Monitor function for recording engine/system operation
Customization:
Configure user specific features such as:
Idle Shutdown
PTO settings
Vehicle/Cruise Speed settings
Engine Protection settings
Maintenance Intervals
System Protection data reset
Special Learning for new engine components
Injector Calibration Codes
Reset DPR system related memory
Reset SCR system related memory
Setting:
Print setting
Communication/Interface setting
Language setting
Unit setting
View setting
Past Work Information:
DTC reports
Vehicle Information reports
Diagnostic Workflow reports
Manufacturer reserves the right to make changes without prior notice.
---
Click here to view our Hino DX2 Laptop/Interface Package
Click here to learn more about the Nexiq USBLink 2