Isuzu IDSS 2 Software & JPRO DLA+ 2.0 Isuzu Cable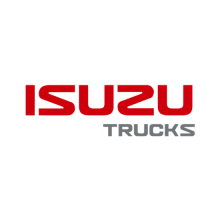 Why pay more?  We are $400.00 less than the same product from JPRO.  This is the Isuzu Commercial truck factory software with JPRO DLA+ 2.0 Isuzu OBD2 cable.  This is the factory Isuzu IDSS software that allow technicians to perform all the same tasks.
Model Year Coverage: 1996 thru present
Includes:
IDSS Software (Includes 6 months free updates)
JPRO DLA+ 2.0 Isuzu Cable
Model Coverage:
NPR (gas & diesel)*
NQR /NRR*
FSR / FTR / FVR*
4HE-1*
4HK-1 Duramax engine*
4JJ-1
6HK-1 Duramax engine*
* Also covers GMC & Chevrolet equivalent trucks
Diagnoses these systems:
ECM (engine control module)
TCM (transmission control module)
ABS (anti-lock brake system)
BCM (body control module)
Allows technicians to:
Reset injector codes into the ECM when injectors are replaced (2008 & later only)
Reprogram ECM units (all ECM files are in your computer)
Adjust idle speed (6HK engine only)
Control emergency engine shutdown due to:

Engine temperature
Oil pressure
Oil level
Coolant level
Engine overspeed
High exhaust temperature
Overspeed
High EGR temperature

PTO set-up control **
Adjust vehicle limit
Exhaust brake mode adjust to:

Manual
Coast
Latch position
Cruise control options

Lock-out (driver cannot engage)
Minimum speed
Maximum speed
Relaxed cruise control (allows speed to vary by 5 mph to minimize transmission wear)

Engage/disengage engine oil change lamp
PTO set-up control **

Stationary operation
Mobile operation
Remote PTO operation including speed adjustment
Allow DPF regeneration while using PTO

View fault codes & assist links to wire diagrams & fault code solving procedures
View Service Manuals
View Wire Diagrams
View Technical Service Bulletins
Diesel Particulate Filter (DPF) Regeneration
Allows for 24/7 download of latest Isuzu Truck updates on ECM updates, latest TSBs, file changes and more (with active subscription)
**2005 & newer Isuzu truck wire harnesses are built with PTO installation in mind.  All necessary plugs are located throughout the vehicle and are pre-connected to the ECM.  This facilitates the installation & use of a PTO.  The IDSS allows the technician to make PTO settings through the ECM.  This allows for a clean, professional installation
---
Diesel Diagnostic Equipment was founded in 1999 on the principal of providing quality diagnostic equipment to the professional medium & heavy-duty truck technicians.