Jaltest Agricultural Diagnostic Software Annual Renewal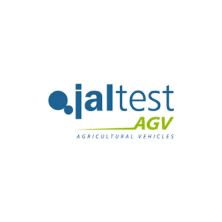 Jaltest Agricultural Diagnostic Software renews on an annual basis.  Let us renew your subscription.  If necessary, we will remotely log onto your computer to assist you with the renewal.  We encourage you to renew the Jaltest Info Online at the same time, as this portion of the software provides the following assistance for your technicians:
Service Info (torque specs, general specs, procedures, etc.)
Fault Codes
Troubleshooting info
Wire Diagrams
Pictures
Pin-Out Readings
Etc.
---
Diesel Diagnostic Equipment was founded in 1999 on the principal of providing quality diagnostic equipment to the professional medium & heavy-duty truck technicians.