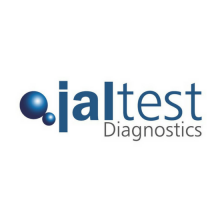 Jaltest Info Online
Jaltest is proud to offer Jaltest INFO Online.  It is the most complete Service Repair Information package in North America.  It helps technicians quickly diagnose and repair Heavy and Medium Duty vehicles.  This support software is used in conjunction with any of these Jaltest modules:
Commercial Vehicle
Off-Highway Equipment
Agricultural Equipment
This diagnostic software will help reduce diagnostic/repair time & increase technician productivity.  Bottom line: increased profitability
The main features technicians will benefit from, every day at the shop:
Faster and Easier Repairs: Additional direct links from the DTC to the specific Troubleshooting guide, system checking or diagnostic process.
Comprehensive software-embedded Information: All information is one click away, embedded in Jaltest Software, saving time and overall costs on every repair.
Unique Format: No matter the system to be diagnosed, every step is displayed in the same intuitive way and located in the same areas within the software.
More Accurate Repairs: All the information available is related to specific makes and model, so technicians know exactly what needs to be checked at any time.
Jaltest INFO Online includes three different modules that make it essential for the modern HD service repair shops.  It fills a direct need in the market:
Fault Code Troubleshooting: More than 13,500 step-by-step repair guides available to help technicians repair every DTC (Diagnostic Trouble Code) diagnosed in specific systems (Engine, Transmission, Brakes, Anti-pollution and Body controller).
Troubleshooting by Symptoms: More than 25,900 step-by-step repair guides for the most common symptoms in specific systems (Engine, Transmission and Brakes). E.g.: 'The engine does not crank' or 'Fuel in the engine oil'.
Technical Releases: More than 100 technical bulletins with different procedures in specific systems (Engine, Transmission and Brakes). E.g.: 'How to check the exhaust gases back pressure' or 'How to check the oil level using the gear selectors control'.
Note: Annual subscription.
---