Jaltest Off Highway Software/Hardware Package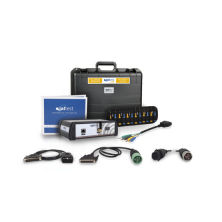 Jaltest Off-Highway Diagnostics has you covered, whether you are working on Gen-Sets, Construction Equipment or Sweepers.  It is the premier software on the market.  Used with Jaltest Info Online (included with this package) you've unleashed an incredibly powerful diagnostic tool.  Fast connection & code retrieval, then place the cursor on the fault code & you'll get a drop-down box with the troubleshooting procedure.  It also has pictures of the faulty device showing pin testing & test parameters.  Need wire diagrams?  It's built into Jaltest Info Online.  Jaltest, diagnostics made easy.  Minimize downtime, maximize profits, go Jaltest!
Ask about expert mode!
Off Highway coverage:
Gen Sets
Caterpillar
Iveco-FPT
MTU
Cummins
John Deere
Perkins
Detroit Diesel-MBE
Kubota
Scania
Duetz
MAN
Steyr
Isuzu
Mercedes-Benz
VM Motori
Construction Equipment
Astra
Fiat Kobelco
Komatsu
O&K
BAE Systems
Grove
Kramer
Pettibone
Bell
Hamm
Kubota
Tadano Faun
Bobcat
Hitachi
Liebherr
Terberg
Bosch Rexroth
Hyster
Manitou
Terex-Demag
Bushmaster
Hyundai CE
Mercedes-Benz
Volvo CE
Case CE
Kalmar
Merlo
Xtreme
Caterpillar
Kobelco
New Holland CE
Street Sweepers
AUSA
Bucher
Ravo