MBZ Sprinter XENTRY Factory Diagnostic Package w/ Tablet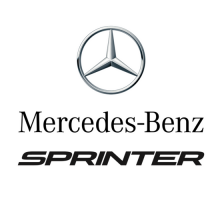 Mercedes Benz Sprinter XENTRY factory diagnostic software package.  These are either dealer or MBZ training school "turn-ins".  All have been tested & updated with the latest software. These units are in "like-new" condition and come directly from Mercedes Benz.
Includes:
XENTRY Tab+ (tablet computer) & Power Supply
XENTRY Connect Multiplexer+ (VCI Module) & Power Supply
Ethernet Cable
One Each Multiplexer to Vehicle Connecting Cable, 8 pin, 14 pin, 16 pin & 38 pin
XENTRY Connect Software DVD.
SCN Coding Subscription, 1 year
Diesel Diagnostic Equipment was founded in 1999 on the principal of providing quality diagnostic equipment to the professional medium & heavy-duty truck technicians.