Mitsubishi Fuso Diagnostic Laptop Package, 1999-2018
* Down payment due at signing, dependent on successful credit application. Contact us today for more information.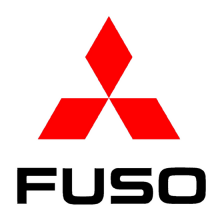 Mitsubishi FUSO MUT III  & FusoConnect dealer version diagnostic software & hardware package.  FUSO software requires the use of the FUSO interface, which is included in this package.  This package allows your technicians to perform dealer level diagnostics & testing.  Mitsubishi changed their diagnostic systems after the 2010 model year, which is why this package includes two separate software & hardware systems.
Tool Coverage:
MUT III: 1999-2010
FusoConnect: 2011 to present
Package contents include:
MUT III VCI Module
1995-2007 MUT III Octopus Cable
2008-2010 MUT III OBD2 Cable
USB Cable
Updated MUT III Software (1999-2010)
Cigarette Plug Power Adapter
FusoConnect XENTRY 2011-2018 FUSO Diagnostic Software
FusoConnect Software
FusoConnect Harness
FusoConnect USB Cable
Panasonic CF-53 or CF-54 FUSO Computer