Navistar TRW ABS 355 Software (TerraStar)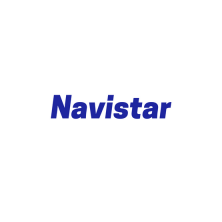 The easy-to-use screen provides essential diagnostic information at a glance, with quick access to special tests and other advanced features. In addition, the software updates periodically, giving the technician the most up-to-date coverage without the requirement of an annual subscription.
Diagnostics:
ECU Information
Active and Inactive Fault Codes
Read-only Parameters
Control Status
Retarders
Wheel Speeds
Lamps
Voltages
Switches
Advanced Diagnostic Tests
Self Test
Lamp Test
Valve Activation
Brake Bleed
Motor Test
Re-learn Retarders
Advanced Procedures
Record and Play Back Live Vehicle Data
Save and Print Vehicle Information Report
Check for Online Software Updates
---
Diesel Diagnostic Equipment was founded in 1999 on the principal of providing quality diagnostic equipment to the professional medium & heavy-duty truck technicians.