Jaltest Thermo King Diagnostic Cable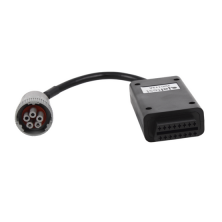 Jaltest Thermoking Diagnostic Cable for Thermo King refrigeration units.  Can't get the software from your TK dealer?  No worries, Jaltest Commercial Vehicle Diagnostic Software will cover your needs.  Just connect to your Jaltest Link.  Not only will this software take care of your TK & Carrier needs, it'll also handle commercial truck modules:
ECM
TCM
BCM
ABS (tractor/truck & trailer)
So, whether you service American or foreign trucks, Jalstest has you covered!
---