Volvo Diagnostic & Emissions Programming Software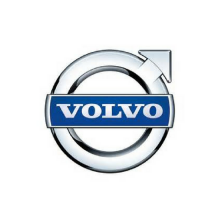 Volvo diagnostic software to support 1998 & newer Volvo trucks.  Includes one license & client ID to allow for servicing Volvo trucks.  Also includes one year of free updates & technical support.
*NOTE: Emissions programming coverage for vehicles year 2013 and newer only.
PTT basic software supports 1998 and newer vehicles. Purchase includes: PTT Software USB with one year subscription to service Volvo vehicles. Allows user to:
Read/clear DTC's
Perform diagnostics
Perform tests
Calibrations
modify Injector Trim Codes for OBD2013 and newer and SELECT Parameter programming.
ECU programming for OBD2013 and newer emissions vehicles includes programming for the Engine ECM
Aftertreatment Control Module (ACM)
Transmission ECU (TECU) and Vehicle ECU
TECU (MID130) programming available on US2007 and US2010 emissions vehicles
USB and Client Update(s) will be provided for one year from date of purchase. PTT Subscription Renewal is required annually. Hardware to connect to the vehicle is not included with this item purchase
Capabilities:
Emissions Reprogramming
Read  & Clear Fault Codes
Perform Diagnostics
Perform Testing
Calibrations
Parameter Programming
ACU, ECU & VEC
To keep your Software current, you will need to renew your PTT Subscription annually.If your License/Client ID  has PTT access to multiple Brands, only one subscription renewal is required per client ID.
---
Diesel Diagnostic Equipment was founded in 1999 on the principal of providing quality diagnostic equipment to the professional medium & heavy-duty truck technicians.