Allison DOC Fleet Software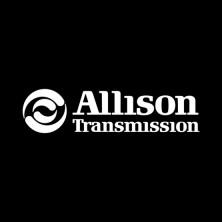 ALLISON DOC® FLEET License
Allison DOC Fleet software  (Included free of charge is our expert service to remotely install, authorize & set-up your Allison software)
Details
ALLISON DOC® FLEETS HAS THESE NEW FEATURES:
Adds RP1210C enhancements

Ability to auto-try channels (5thGen / Type-2 vehicle connections) for OEMs who have wired the TCM diagnostics to CAN 2 or CAN 3

Ability to find the correct CAN data bus for diagnostics
Eliminates the need for OEM specific cross-over cables

Adds Troubleshooting Manual for Off-Highway CEC5 Product Allison 5thGeneration Controls
ALLISON DOC® FLEET
Allison DOC®Fleet diagnostic tool is a scaled-down version of the Allison DOC® Premium diagnostic tool with a focus on distribution to National Account Fleets, municipalities, etc.
For any service location with an interest in performing fundamental diagnostics for Allison electronically-controlled commercial transmissions.
Allison DOC®Fleet supports the 1000/2000 and 3000/4000 Product Families with the latest features (5th Generation) as well as legacy control systems (Pre-4th Generation, WTEC 2 and WTEC 3).
ALLISON DOC® FLEET PROVIDES THE FOLLOWING FEATURES:
Monitors 1000/2000 and 3000/4000 Product Families Transmission Control Module (TCM) data:  Pre-4th Generation, WTEC 2 and WTEC 3, 4th Generation and 5th Generation
TC10™ Transmission data
CEC3 Off-Highway data
CEC5 Off-Highway 5th Generation data
Displays multiple transmission parameters
Records and plays back diagnostic sessions
Prints diagnostic reports
ALLOWS TECHNICIANS TO PERFORM TRANSMISSION EXCHANGES & RESET BASIC (ADAPTIVE) SETTINGS.  WILL MAINTAIN PRE-SET SETTINGS IN TCM.  CUSTOM/ADVANCED SETTING changes REQUIRE ALLISON PREMIUM VERSION & may require technician certification
 OPERATING SYSTEM AND PC REQUIREMENTS:
Microsoft® Windows 7®, Windows 10®
20 GB Hard Drive (40 GB or greater recommended)
3 GB free hard drive space required to install the program (after software installation, the operating system requires sufficient free hard disk space to run the program)
| | | |
| --- | --- | --- |
| Operating System | Recommended CPU | Recommended RAM |
| Windows 7 | 2.0 GHz or Faster | 4 GB or Greater |
| Windows 10 | 2.0 GHz or Faster | 4 GB or Greater |
---