Navistar Engine Diagnostic Software (NED)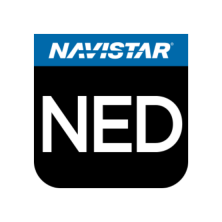 Navistar Service Software (known as NED) is the diagnostic and programming software for Navistar® Engines.  Navistar Service Software covers a wide range of diagnostic support for MaxxForce engines. Coverage includes all International MaxxForce (2007 & later) electronic engines.  This software updates periodically, enabling you to have the latest coverage.  As an added bonus we will supply the pre-2007 engine (MaxxForce) diagnostic software at no charge.  We'll also remotely install the NED software at no extra charge.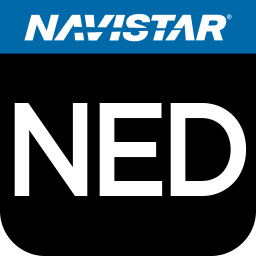 Looking for NED Laptop Packages? Click Here
Basic Features
Read Fault and clear diagnostic fault codes
View, graph and save engine data
 Advanced Features
Diagnostic Tests

KOEO – Key On Engine Off
KOER – Key On Engine Running
KOEO – Injector Buzz Test
KOER – Injector Contribution Test
Cylinder Cutout Test (EPA 04′ and newer)
Injector Disable Tests (EPA 04′ and newer)

Display and change configurable Parameters

Crank Inhibit
Fan Control
Idle Shutdown Timer
Warm-up Device
Warning and Protection System
Hydraulic Pressure Governor
PTO Control
Radiator Shutter
Vehicle Speed Limit
Vehicle Retarder
Two Speed Axle
Traction Control
NOTE: To diagnose specific electronic control system failures, always refer to the diagnostic manual
for the system being serviced.  For a full list of applicable OEM manuals visit
TruckManuals.com
Along with this software we include a user guide at no cost to you.  This helps technicians quickly maximize the software capability & increase profit.
Navistar Service Software