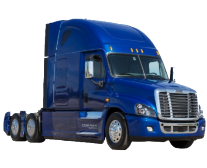 On-Highway Diagnostics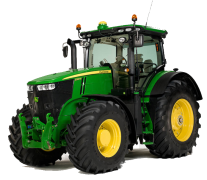 AG Equipment Diagnostics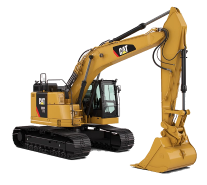 Off-Highway Diagnostics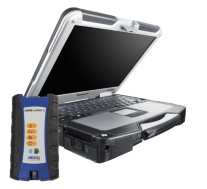 Laptops and Interfaces
Diagnostic Laptop Packages
Dealers, fleets, governmental agencies, and independent service providers across America have trusted us with their diesel truck diagnostic equipment needs since 1999.
Our laptop packages offer the best balance between speed & durability.  They are fast; they start fast and open programs fast  Great for maximizing shop productivity and business profits.  They are also military grade rugged, allowing them to handle the rigors of shop & field use with ease.  Hot weather, cold weather, rain, dirt, dust, vibration and general shop/field use are all considered normal for this computer.
We install and authorize all of the software (including antivirus software); once it arrives at your location it is ready to immediately increase your shop's profitability. Why purchase a second rate package when we offer the best? Better computers = more productivity and more profit.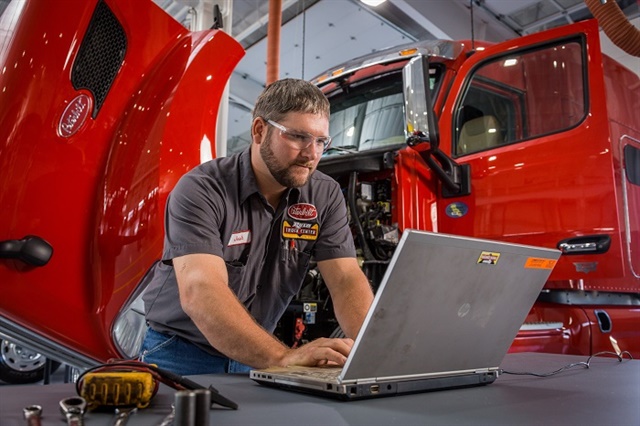 Dollar for dollar, our computers are far superior than the competition.
Diesel Diagnostic
Equipment Computers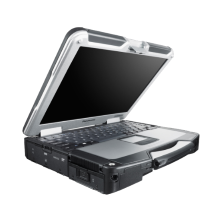 Our Competitor's
Computers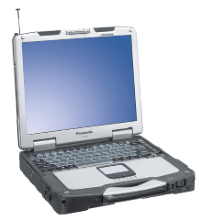 Our CF-31's processor is 234% faster than a CF-30 processor. Why settle for an old sluggish computer?
Click on a Brand to View Packages
Frequently Asked Questions
does the software come installed?
Yes, we take care of everything before the computer is shipped. As soon as it arrives at your location it is ready to be used.
Is this factory software?
Yes, the software we offer is factory authorized software.
What kind of computers are available?
For our laptop packages we offer refurbished Dell Latitude E6440 and refurbished Panasonic CF-31. Both computers are rugged and come with more than enough power and memory to run even the most demanding diagnostic programs.
Do you handle the software renewals?
Yes, most factory software requires an annual renewal which we will assist you with by notifying you three weeks prior to expiration date. With your permission we will logon to your computer and handle your updates.
How durable are these computers?
The Dell laptop is considered semi-rugged and the Panasonic CF-31 is considered fully-rugged. The Panasonic comes with a standard 1 year warranty which can be upgraded to a 2, 3, or 4 years. The Dell comes with a standard 90 day warranty. 
Tell me about the Panasonic CF-31
Our Panasonic computers are the latest generation CF-31s. They are much more powerful than their predecessor, the CF-30. They come standard with 8GB RAM, 128GB SSD or higher, and an Intel i5 2.4GHz processor.
We Understand
Diagnostic Equipment
Call today to speak with an expert!
Diesel Diagnostic Equipment was founded in 1999 on the principal of providing quality diagnostic equipment to the professional medium & heavy-duty truck technicians.