Deutz Serdia Software and Interface (Level 1)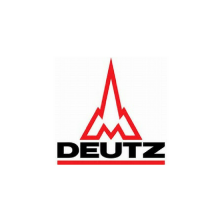 This is the Deutz Serdia software and hardware package for Deutz electronically controlled engines. This is the complete factory software & hardware package (laptop computer is not included).  It is the same equipment that is used by factory technicians. Annual subscription includes free software technical support.
This Package Includes:
Software
Interface
Connector
Cables
User Guide
Fault Code Manual
Deutz Serdia Dealer Level 1 Software is available to end users & independent service facilities.  It allows their technicians to perform the following:
View engine operation parameters
View after treatment system (no regeneration)
View fuel system
View & clear fault codes
Note: Cannot reset EEPROM or PRV counter
IMPORTANT UPDATE
After careful consideration, we've determined that the Jaltest Off-Highway software is currently the best tool for performing diagnostics on Deutz engines. Due to the fact that you get more coverage, are able to do more tests, and that it DOES NOT require in-person classroom training or specialized tools to purchase.
If you are planning on purchasing Deutz Serdia or performing any kind of Deutz diagnostics in the near future we STRONGLY recommend you look into the Jaltest Off-Highway software instead.
Click here to view our Jaltest Off-Highway Software page
OR
Give us a call (951)-536-6905
Diesel Diagnostic Equipment was founded in 1999 on the principal of providing quality diagnostic equipment to the professional medium & heavy-duty truck technicians.