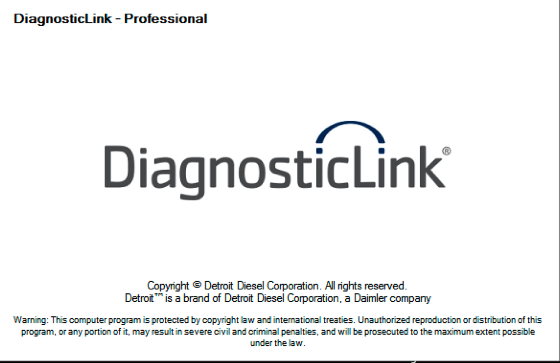 Over the years we have set up hundreds of customers with Detroit Diesel software and one of the most common questions we get is: what is the difference between standard and pro? So it is important to point that out and talk about it a little bit so shop owners and fleet managers can make better informed decisions.
Detroit Diesel Diagnostic Link software comes in two version. Detroit Diesel Diagnostic Link Standard and  Pro. Each version has slightly different capabilities. This quick article will cover each version's abilities, the difference between the two, and help you figure out which version you need.
The standard version provides:
ECU Information
Diagnostic fault codes
Instrumentation
Run system tests
Edit ECU parameters
ECUs are supported for the following products:
EPA07 – DD15, DD13, DD16, S60, MBE900, MBE4000
EPA10 – DD13, DD15, DD16
GHG14 – DD13, DD15, DD16, DT12 Transmission
Freightliner Cascadia
Western Star 5700XE
The professional version provides all of the same features as the standard along with the ability to reprogram ECU #s and insert injector codes.
ECU information
Diagnostic fault codes
Instrumentation
Run system tests
Edit ECU parameters
Reprogram ECU #
Insert injector codes
ECUs are supported for the following products:
EPA07 – DD15, DD13, DD16, S60, MBE900, MBE4000
EPA10 – DD13, DD15, DD16
GHG14 – DD13, DD15, DD16, DT12 Transmission
Freightliner Cascadia
Western Star 5700XE