Bendix Data Link Monitoring Unit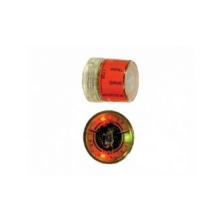 BENDIX DATA LINK MONITORING UNIT (DLMU™)
The Bendix Data Link Monitoring Unit is a diagnostic tool providing the technician with a visual indication of various components that are active on these communication links:
J1708 (6 pin)
J1939 (9 pin)
Coverage includes:
Engine Controller J1708 & J1939
Transmission Controller J1708 & J1939
Brake Controller J1708 & J1939
IP Cluster J1708
Cluster J1939
Body Controller J1939
A technician would be wise to carry this compact diagnostic tool with them at all times.  This unit is compact in size, (approximately the size of a pre-1990 automotive flasher unit) but will quickly retrieve fault codes on all J1708* & J1939 modules.  Allows technicians to save time in two ways:
1. Quickly retrieves fault codes.  Technician may not need to connect laptop for some diagnostics.  Saves time.
2.  Technicians can test for control module communication to the the 6 pin* or 9 pin dash plug.  A great way to ensure that any lack of communication is not the fault of your laptop, cables or software.  Helps save time.
* 6 pin requires the TM801872 adapter cable
---
Diesel Diagnostic Equipment was founded in 1999 on the principal of providing quality diagnostic equipment to the professional medium & heavy-duty truck technicians.