Deutz Diagnostic Software/Hardware
* Down payment due at signing, dependent on successful credit application. Contact us today for more information.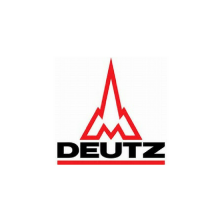 Deutz factory diagnostic software & hardware package for Deutz electronically controlled engines. This is the complete factory software & hardware package (less the computer).  It is the same equipment that is used by factory technicians.  If you are servicing Deutz engines, this is the best tool you can use.
Includes:
Software
Interface
Connector
Cables
User Guide
Fault Code Manual
Capability:
Engine settings
 Fuel System Overview
EGR Flap
IQA code
Injector Switch Off
Compression Test
Oil Change
Engine Speed Adjustments, Accelerator Pedal
Constant Speed
Limp Home Speed
Low Idle Speed
Droop
Accelerator Pedal
Exhaust Aftertreatment
Filter Maintenance
EGR Actuator Reset
CRT Service
DPF Burner Overviewl & Service
Supply Module DPF
Air Pump DFP
Spark DPF
SCR Test Functions
SCR End of Line
DPF Service Routines
Service
A55 Input Test
NOx Sensor Change
EGR Cooler Change
General
Counter & EEPROM
Sensors
Assembly Inspections
Installation Tests
Inpput Test
Output Test
Historical Data
Trip Recorder
Start-Up Checklist
Electronic Interface
Regeneration Control
DPF
CAN Monitor
DEF Level Monitoring
We can supply laptop computers, if needed.
Manuafacturer reserves the right to make changes without notice.